The Open Media Processing Framework, is a scalable, web-friendly platform designed to bring modern algorithms to media analytics.
Note: We are in the process of bringing OpenMPF to Open Source. At this time, only the codebase is currently available. Please stand by as we port documentation, build processes, and other necessary resources to the open source project. Thanks!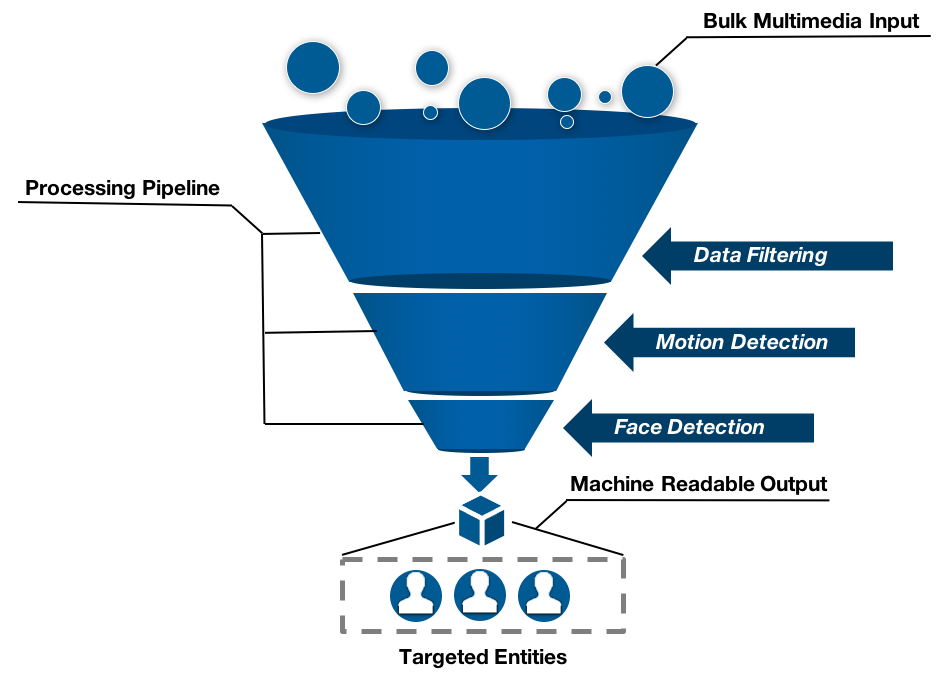 Customizable pipelines allow users to combine multiple algorithms based on performance (fast to slow) to increase throughput on large datasets
System Design
Provides a C++ component plugin architecture for:
Detection
Tracking
Classification
And available components for OpenCV Face Detection, Caffe Deep Learning, and many more...
For questions, contact the OpenMPF Dev Team @ openmpf@googlegroups.com
Head over to the GitHub project to get started.